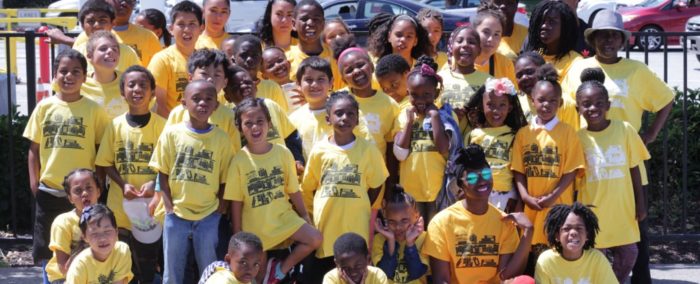 Our summer enrichment camp runs for 8 weeks.
It opens at 9am and closes at 6pm. 
We offer the following: 
Reading/literacy Hour
Story Telling
One –on- One Mentoring
Math/Computer/Reading Clinics
Free Swim Lessons
Field Trips
Music Lessons/The Village Kids Chorus
Arts & Crafts
Free Tennis Lessons
Kickball/Soccer
Hip Hop, Afrocentric & Ballet Dance Lessons
Tween & Teens Stipends/Financial Literacy Classes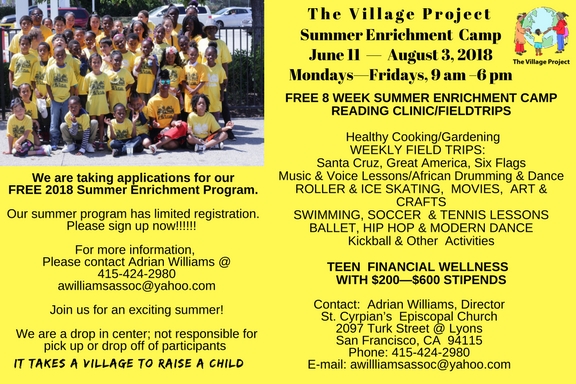 We are now accepting applications for our 2018-19 After School Programs. Our award winning program has limited registration so sign up now! Please contact Adrian Williams @ 415.424.2980 Program starts August 24th.